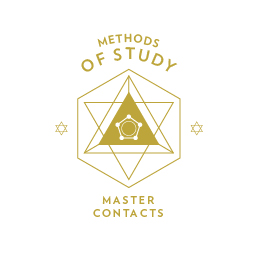 The School Teaching is taught over a total period of three and a half years. During this time, all the seven levels of SKY Teaching are covered, with an average duration of six months each, although this will depend on the dates of Level Steps and mainly on the student's drive and intention.
There is no commitment, in any way, that forces the student to follow the Teaching during the 7 Levels. However, it is always recommended to be able to fully complete the reception of Teaching and Techniques, in addition to activating the dissolution and reconnection processes of each Level. Once this period is concluded, the Initiate student will have the tools and resources necessary for Self-realization and will be able to apply them thereafter with inevitable Light results.
CHRONOLOGY OF STUDIES AND LEVELS



Level Steps are scheduled at least twice a year in the different countries where the School operates or with the distance modality.
The Steps between one Level and another of the Teaching are carried out in a two days intensive, where the initiated student receives the instruction of the superior level and the corresponding system of practices. A work of teaching impregnation from practical aspects is also contemplated.
In those cases where the person resides in a country or region where an initial course is not planned, the distance modality is considered. It requires the participation of the person interested through a videoconference in the intensive teaching transmission. This type of Initiation in Teaching contemplates the constant support to the student through audiovisual and written material and permanent contact via the Internet.
Regular supervisory meetings and exchanges of instructors with the student are scheduled through video chat.
face-to-face study modality
The student participates directly in an intensive course for the transmission of the First Level of SKY Teaching (Fire Level) taught by authorized instructors. Subsequently, regular meetings are scheduled with the students according to their location to receive orientations, additional lessons and contents. You can consult the calendar to find out about the dates for the beginning of the studies in the direct modality in all the countries where the DVS it has a center.